About Us
---
VOTED BEST OF ATLANTA ANTIQUE STORES 2018
Maurice Chandelier, Inc. opened its doors in Atlanta, Georgia late in 1986 after being in business throughout the world since 1965. We noticed that there was a gap in the American market for important chandeliers to satisfy the growing needs of the owners of large scale homes. We decided at that time that our chandeliers would be sold only once they were completely restored (most of the market then was restricted to auction houses or even dealers who sold fixtures in an "as is/where is" condition which forced the buyer into the onerous process of transporting and restoring their purchase). We also decided to provide to our customers a very complete packing and crating service which would eliminate the nightmare of having purchased items shipped with substandard packaging leading to the items being broken during transportation.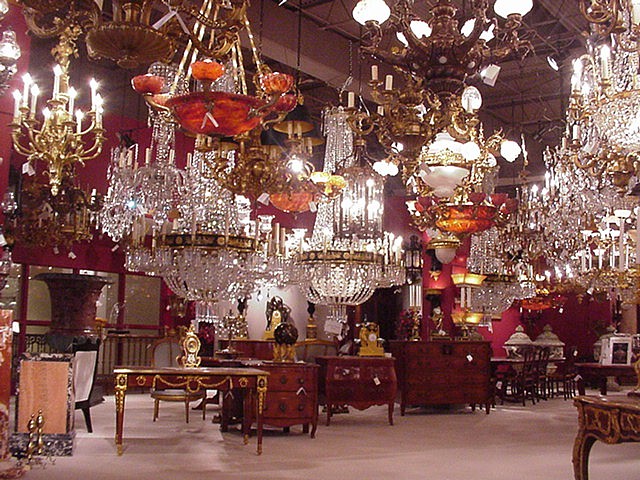 Most of our items are European and particularly French. We maintain a small army of scouts throughout the world looking for special fixtures and keeping us abreast of fresh inventory as it reaches the market. Once acquired, the chandeliers will be restored by the finest craftsmen. Our customers are able to choose from a variety of fixtures, which were returned to their original splendor by the most skillful restoration teams in the world. Once restoration is complete, the merchandise is brought to Atlanta in ocean containers perfectly packed and then is delivered to our showroom for display.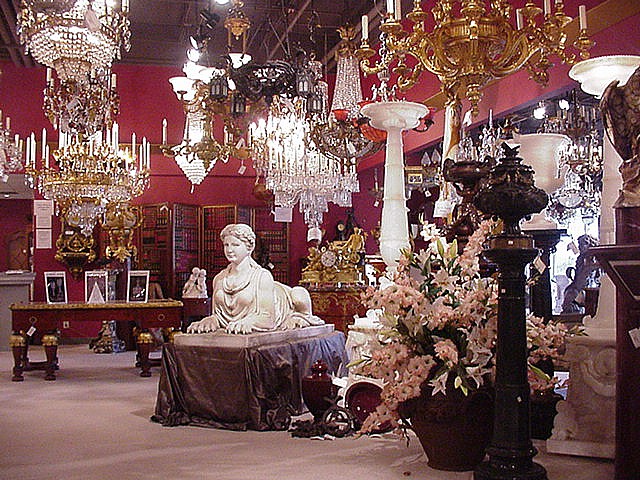 We have worked with the most prominent designers and clients in the world. When you visit our showroom and choose the chandelier that will "turn your home into a palace", keep in mind the sequence of events that brought that particular fixture all the way to Atlanta. Imagine how hard and expensive it would be for someone not completely familiar with the business to acquire a chandelier in Europe, have it restored, crated, and shipped to America.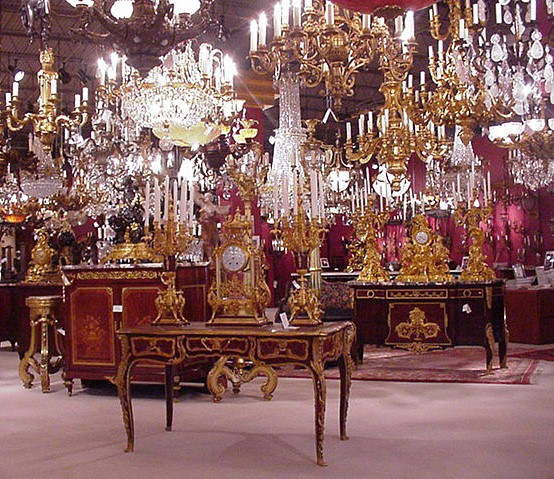 Our showroom has grown nonstop to a size of 14,000 square feet and our showroom inventory presently contains about 900 restored antique fixtures. In addition, we have about 2000 more chandeliers throughout the world. We believe that if you don't find it with us, it was probably never made. We have chandeliers for every decor, from a very simple iron French Provincial style to the opulent Russian Neoclassical style normally seen only by nobility.
If you are seriously interested in a magnificent chandelier, a fantastic pair of wall sconces, some incredible torchieres, or perhaps a clock garniture that deserves to be in Versailles, come to our showroom and feast your eyes.